"Peace I leave with you; my peace I give you. I do not give to you as the world gives. Do not let your hearts be troubled and do not be afraid."  – John 14:27 (NIV).
Peace. It is a word that we all long for, yet few know how to find. A word that in just five letters, sends calming images to mind and a feeling of comfort to our hearts. A word that conjures up images of beaches and long summer nights. Christmas lights and fireplaces. All things nice, and cozy, and well—peaceful!
It is also a word that is severely lacking from most of the word's  vocabulary today. 
As humans in present-day-society, we are often encouraged to view life through the lens of lack and scarcity. We are encouraged to chase more prestigious jobs with a higher pay. We are encouraged to get into the most impressive college and make the dean's list. We are encouraged to change our appearance based on perceived flaws and social norms. We are encouraged to be better, faster, and more. All while killing a part of ourselves in the process.
Little by little, we begin to place our hope in these things—forgetting that as Christians, our joy was meant to be something a lot more eternal.
Though it is something that on some level, I've known for years, I have been learning what it means to find peace in Christ, even in seasons that try and test this peace. I am learning what it means to breathe. What it means to let go and let God. What it means to find rest in God's grace and love—and remember that in itself is enough.
As I write this, I am reminded of some of the things that give me sort of a 'peace' in the physical realm. Warm tea. Ice cream and a good movie or TV series on Hulu. A new book. The feeling of a warm blanket. Lights strung during Christmas time. I am also reminded of the things that tend to steal my peace. Too much homework. Early shifts at work. Unexpected bad news. Running late for anything. Driving in torrential rain. These kinds of things, despite my desire to stay calm, often have a tendency to rob me of my peace in an instant.
Writing both about the things that give me peace and the things that send me into panic mode, I feel led to ask you this question—which is your faith for you? Is your faith in Jesus a place where you can find rest, a place that gives you the peace of eating ice cream and watching your old favorite movie? Or does it feel more like akin to the anxiety of too much homework—a task that feels overwhelming, and that you feel you must 'perfect' in order to win God's approval?
According to Jesus, in Matthew 11:28-30, the Christian life should feel more like the first example. This passage says, "Are you weary, carrying a heavy burden? Then come to me.[a] I will refresh your life, for I am your oasis.[b] 29 Simply join your life with mine.[c] Learn my ways and you'll discover that I'm gentle,[d] humble, easy to please. You will find refreshment and rest in me.[e] 30 For all that I require of you will be pleasant[f] and easy to bear." (TPT). 
God wants us to find an unexplainable peace in Him. A peace that can carry us even when our lives are anything but. A peace that does not come from religious works or legalism, but from a personal and intimate relationship with Jesus Christ. The Christian life does not mean we will not have trials, or feel stress from time to time, but it does mean that we have a hope and a love that can carry us through it. We have something that can sustain us even through the seasons that threaten our peace. 
This week, I want to challenge you to sink into that peace. To rest in God's presence. To sink into His oasis. To remember that Jesus is gentle, humble, and easy to please.  To find peace in His love, mercy and grace. And, to "Cast all your anxiety on him because he cares for you." 1 Peter 5:7 (NIV).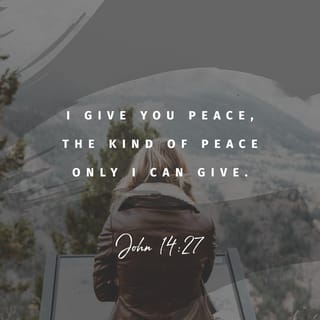 How about you? How do you sink into God's peace when the storms start to come your way? I'd love to hear your thoughts on this in the comments section below! Also – check out this really great song all about this by Lauren Daigle here! I heard it at a Christian conference a couple of weeks ago and it is really good!